Programme and schedule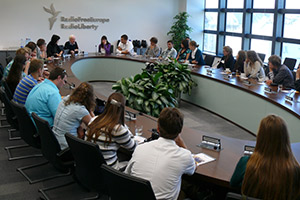 The competition consists of three rounds, or we can say levels, and who gets through all of them, is the winner and can enjoy the well-deserved prize.
When you want to compete, you have to register. That qualifies your team to the 1st round of knowledge based questions. It takes place exclusively on-line via the www.project-aliante.org website. You have to fill in a form with 20 multiple choice question no later than April 9, 2015, before 23:59 CET. After that it will not be able to register or to submit your answers.
Teams that answer 15 and more questions correctly pass to the 2nd round that is considerably more challenging. Between April 10 and May 15, 2015, you have to provide comprehensive answers for 35 questions and deliver them to your national coordinator by e-mail at: julie.lindhout@atlantic-council.ca.
The submitted answers will be evaluated by national coordinators together with professional political scientists and best teams of each participating nation will qualify to the the international finals. It will be held in the city of Kaunas in Lithuania, in Division General Stasys Raštikis Lithuanian Armed Forces School on June 28 - July 3, 2015.
A total of 30 teams take part in the finals, with allocations to each country based on the number of second round entrants. There will be at least one team (provided that it has been able to sufficiently answer the 2nd round questions) and maximum six teams from each country in the finals. In case that a team is unable to participate, that team will be replaced by another team on the basis of the professional jury evaluation (the next highest scoring team) from the same country.
The finals will focus not only on physical and psychological strength. It will also test general knowledge and the ability to cooperate on an international level under demanding conditions. It is why teams compete in the finals in joint international squads consisting of four competitors (2 teams as one). These will be created by impartial draw from the initial national two-member teams. The original two-member team will be joined by an additional team from another nation. The national composition of the four-member squad is not specified in any way. One squad may, for example, be composed of Lithuanian and Slovakian members, another of Croatian and Georgian members, and a third of Czech and Canadian members. Same nation squads are not allowed.
The squad assignments will take place at least a week before the finals and the teams will then be notified by e-mail. Thus they will have an opportunity to get to know each other before the finals itself. At the same time, details about the finals organization will be published at this website.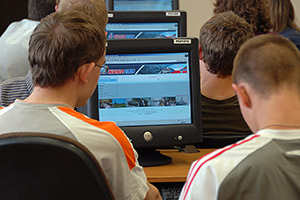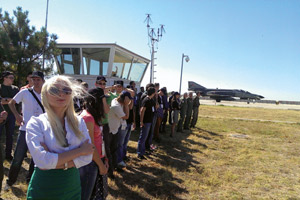 5 best squads in the international finals will be pronounced the winners of Aliante 2015 and will earn the right to participate in the last chapter of the competition – the Winners' Trip. It will be held in Georgia in August (August 14-25), exact time and locations will be specified at this website or directly to its participants.
The finals program is prepared in cooperation with the Lithuanian Armed Forces and under the auspices of Ministry of Defence of Lithuania. The Winners' Trip is organized by the Ministry of Defence of Georgia.
Detailed Schedule of Aliante 2015
March 6
1st round begins
1st round questions published
Start of team registration process
Apr 9
End of team registration process
Deadline for 1st round answers
Apr 10
2nd round begins
1st round correct answers published
2nd round questions published
Announcement of 1st round results
May 15
Deadline for 2nd round answers
June 1
Announcement of finalists
June 22
Assignment of international squads for the finals
June 28 - July 3
International finals
August 14 -25
Winners' Trip