Welcome to Aliante 2015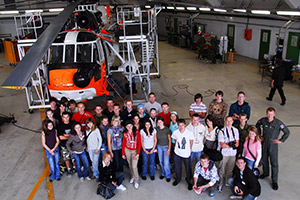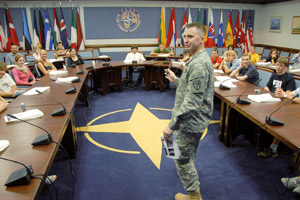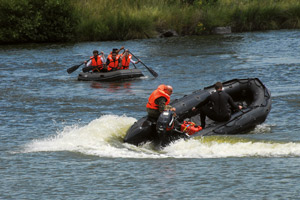 The unique Aliante project is here again for new fun, adventure, and challenges! Aliante is an international competition for students of high schools aimed at motivating them to get involved in international affairs, security policy and understanding of NATO (North Atlantic Treaty Organization). In its composition and outreach, Aliante is a truly unique endeavor and its international dimension is unrivalled. To participate in Aliante means to learn new things, get to know new people, travel to new places. But also to work hard, learn even harder and cooperate as much as you can. You will be rewarded not only by gaining new knowledge, but also new friends and great memories. Join Aliante!
In 2015, we are marking the 15th year of Aliante. And yet again you can look forward to exceptional experience that can only be gained in Aliante. Additionally, the best of you can get excited about a trip to the international finale in Lithuania and the best of the best will spend some awesome time in Georgia during the Winners' Trip.
I didn't expect Aliante would give me such number of opportunities. Not only did I extend my knowledge and improve certain skills considerably but also spent an unforgettable time on two amazing excursions and forged friendships that will hopefully last longer than the competition itself.
Ola Chudaś, Poland
What can you win?
Aliante winners enjoy a unique trip abroad that cannot be bought at any travel agency. You can look forward to unique and free trip to one NATO member or NATO partner country. For around ten days, you will be visiting military bases, meeting military and political leaders, exploring cities and local nature and culture, all the while forming international friendships that last a lifetime. A truly unique combination which you have within reach – it is up to you, your knowledge and capabilities.
Winners of previous years of the Aliante competition travelled extensively all around the globe. Previous years brought them to the diverse USA, picturesque Norway, beautiful Montenegro, or warm oriental Turkey. This year's winners will have a chance to see Georgia, the Caucasian gem featuring historic cities, beautiful nature and delightful cuisine.
However, keep in mind that it is not only winners who will get to enjoy the benefits of Aliante. All participants are going to profit from enlarging their knowledge and from making friends with similarly-minded young people from different countries. This is the real main prize that will help you in your studies and later on in your professional careers as thousands of former Aliante competitors proudly prove.
What to expect during the competition?
The competitors have to strain their brains to pass through two knowledge-based rounds. The best competitors will then be tested physically and mentally in international finale which will take place in Lithuania.

The competition will be tough again. In Aliante 2015, we expect to see participation of students from nine countries ranging from North America to Caucasus. They are Canada, Croatia, the Czech Republic, Georgia, Lithuania, Montenegro, Poland, Slovakia, and Turkey.
Get ready for your Aliante experience!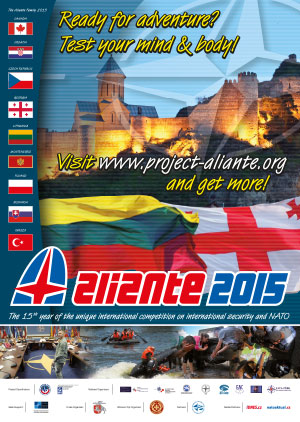 The main organizer and international coordinator of the competition is:
| | |
| --- | --- |
| Czech Republic | Jagello 2000 - Association for Euro-Atlantic Cooperation |
National partners include:
| | |
| --- | --- |
| Canada | The Atlantic Council of Canada |
| Croatia | The Atlantic Council of Croatia |
| Georgia | National Council of Youth Organizations of Georgia |
| Lithuania | Lithuanian Atlantic Treaty Association |
| Montenegro | ALFA Centar |
| Poland | Euro-Atlantic Association |
| Slovakia | Euro-Atlantic Center |
| Turkey | YATA TURK |
The Aliante 2015 project would not be possible without the generous support of the Ministry of Defence of Lithuania, Ministry of Defence of Georgia and the NATO Public Diplomacy Division.